Did you know the average person spends approximately 90 days throughout their lifetime in the bathroom? It makes sense that some of the most iconic movie and TV scenes take place in the bathroom. We rounded up the most recognizable scenes in bathrooms as well as some great bathrooms overall to create our list of best bathroom moments.
Famous Cinematic Moments That Took Place in Bathrooms
These scenes in movies or in television either changed the course of the plot for a character or are simply unforgettable. Which scene is your favorite?
The Bloodiest Bathroom Scene in Movie History
IT Chapter Two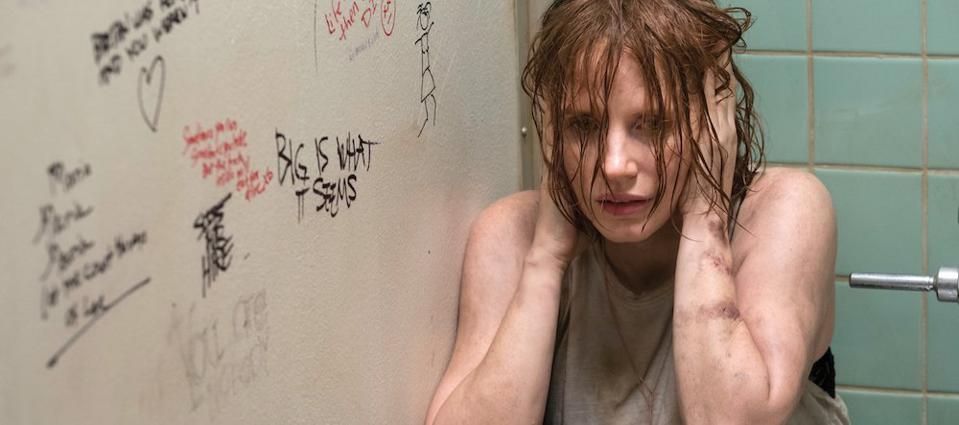 It's no surprise we find ourselves analyzing this film again—IT Chapter Two was iconic in many ways, but one of the most memorable scenes takes place in a high school bathroom stall. Beverly (played by Jessica Chastain) is trapped in a bathroom stall while being tormented by Pennywise.
The scene is iconic not only for its record-breaking use of fake blood (5,000 gallons were brought in from Los Angeles to Toronto) but for the inspired initiative Chastain took with the scene. Fully submerging yourself in a tank filled with thick sticky fake blood would be a nightmare for anyone, but to actors and cinematographers, it's just another day at the office.
Fun for the Whole Family
Home Alone
What happens when a young boy gets left alone at home while his family goes on vacation? Chaos and hilarity. After realizing he has the place to himself, Kevin McCallister (played by Macaulay Culkin) narrates a grown-up bathroom ritual. After applying aftershave for the first (and possibly last) time, he claps his hands to his face in the famous expression we all know and love.
FRIENDS
They'll be there for you...even on your wedding day. Every FRIENDS fan remembers Monica and Chandler's wedding day, but the big event shares an episode with another dramatic revelation: when Phoebe finds a positive pregnancy test in the apartment bathroom.
Everyone believes the pregnancy test to be Monica's, but after the vows are delivered, it's revealed that Rachel is actually the one expecting - not Monica. The wedding is the finale for season 7, though the true mother isn't revealed to the other characters on the show until the season 8 premiere.
Most Recognizable Movie Bathrooms
These bathroom scenes broke the mold in different ways—but no one who's seen a movie is unaware of these performances.
The Shining
"Here's Johnny!" is possibly one of the most iconic movie lines in cinematic history. In The Shining, a crazed Jack Torrence (played to perfection by Oscar-winner Jack Nicholson) stalks his family through an empty resort. As Jack breaks down the locked door to a bathroom where his wife (Shelley Duvall) is hiding, he sticks his face into an opening in the wood panels and utters his classic quote.
Psycho
Alfred Hitchcock broke the mold for what movies could be and do with his 1960 classic, Psycho. Not only was it the first movie to feature a toilet, but the shower scene in which the assumed main character (played by Janet Leigh) is murdered in a motel shower.
Censors fought the film over nudity issues, but upon revision, no nudity was ever actually featured. Both the actress and her body double wore skin-colored patches to cover any sensitive areas. The violence was another problem. Showing a young woman brutally attacked in her shower was a little much for the casual movie-goer of the early 60s. But as it turned out, there wasn't any violence to censor either. The shots were filmed in a close-up view in quick succession, which viewers were left to fill in the blanks in their imagination—without actually witnessing any violence or nudity.
Psycho shifted the traditional movie narrative that monsters were fire-breathing lizards wreaking havoc on a city—now, the monsters we needed to worry about could find us in our most intimate moments.
Movie and TV Bathrooms We Want in Our Home
The movie and television scenes above focus on the acting and storytelling, but well-designed bathroom sets have a special place in our hearts.
Best Overall Bathroom
Russian Doll
Few modern-day bathrooms have gripped us the way that the blackout bathroom featured in Netflix's Russian Doll does. After repeatedly dying and finding herself starting over in the same bathroom, we got plenty of looks at the space. Hey, if you were doomed to die over and over again, at least you never have to find a toilet.
Harry Potter and the Goblet of Fire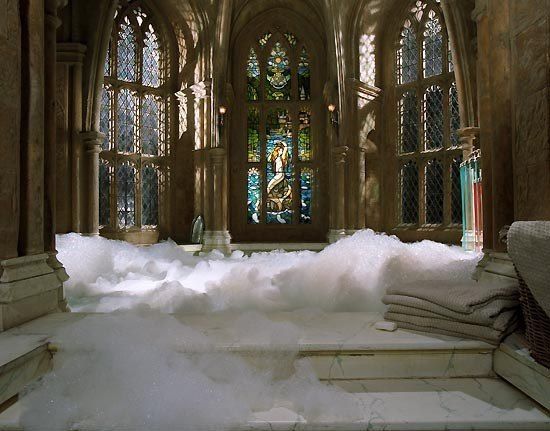 There are hundreds of reasons we wish we'd gotten a letter to Hogwarts at age 11, but the massive swimming pool bathtub in the fifth-floor prefects' bathroom in Harry Potter in the Goblet of Fire takes the cake. Dealing with Moaning Myrtle is a small price to pay for a bath this luxurious.
Best in Tub
Scarface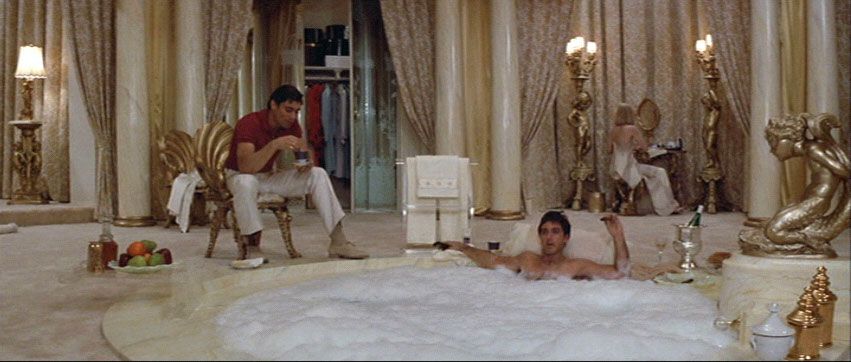 Scarface lives a life of luxury, but his indoor whirlpool tub tops our list for the best bathtubs. Gold accents? Champagne bucket on hand? Yes, please.
The Holiday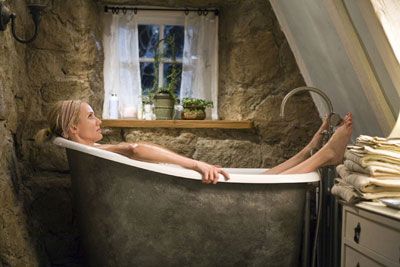 Anyone down to swap homes next Christmas? We're in love with the high-backed tub Cameron Diaz finds herself in after spontaneously trading spaces with Kate Winslet for a holiday season. Meeting Mr. Napkin Head would seal the deal.
Your bathroom can be a haven to relax in, or it can be the place of nightmares—no matter what your bathroom aesthetic is, Mainline Plumbing Inc. can help you make it a reality. Contact our team online or by phone at (209) 560-6652 to help you get started on your bathroom remodel or solve your plumbing problems.