Piping & Repiping Services in Modesto
Helping Central Valley Residents Get Back in the Flow
There are many basic building blocks that make up any residential or commercial space, and plumbing is one of the most important components. Pipes not only distribute water to you, but they take excess water and other waste away. With this in mind, it is important to know that an experienced Modesto piping and repiping specialist at Mainline Plumbing Inc. is always available.
Call (209) 560-6652 to get in touch with our plumbing professionals for quality piping and repiping services.
Superior Piping Services
Pipe repair and replacement are quite popular in this day and age because many residential and commercial spaces still rely on old plumbing fixtures. These fixtures are composed of materials that are outdated and most likely corroding, rusting, and not performing as well as they should. A compromised pipe can mean big problems, especially in a business establishment.
If you want to get the most out of your plumbing system, there are many questions you may want to ask yourself, such as:
How long has it been since you had your piping system inspected?
Do you have a plumber that's easy to reach in case of a plumbing emergency?
Is your local plumber qualified and experienced enough to service old and new pipes?
Does your plumber have the necessary tools and materials to install a quality system?
After taking all of this into consideration, it is easy to see that Mainline Plumbing Inc. is the best choice for piping and repiping services in Modesto.
Reliable Repiping Services
Your main water line is the most important part of your plumbing system. After all, your water needs to come from somewhere. Even the most modern pipes cannot withstand the test of time. Older plumbing systems have an even shorter lifespan. There are few ways to recognize if you are in need of a new piping system.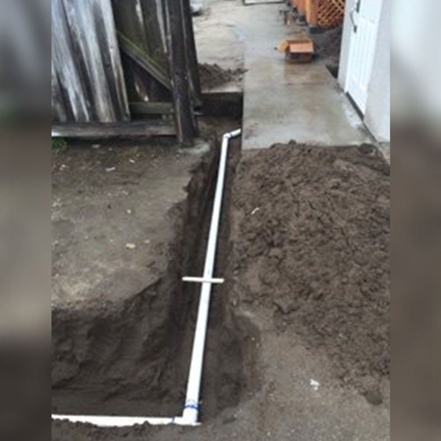 You may be in need of repiping services if:
You have frequent leaks
Your water is discolored
Your plumbing system is over ten years old
Thankfully, Mainline Plumbing Inc. can provide you with what you need for a great price. Our experienced technicians only used the finest tools and materials when performing any service, so you can count on a top-notch plumbing system that lasts for years to come.
For dependable services in your residential or commercial space, reach out to our Central Valley plumbing experts. You can contact us by calling (209) 560-6652.
Your Happiness Is Our Main Concern
Very fast, professional, and helpful. - Tiffany

They were out very quickly, even though it was a Sunday, and they were extremely professional - Kimberly

Mainline came out and took care of the problem without any problems at all. - Aaron S.

I'm giving him 5 stars. Very happy customer. - Vincent T.

I really appreciate the work these two guys did. - Lauren H.